Citrus tristeza virus Pest Profile
Citrus tristeza virus Pest Profile
---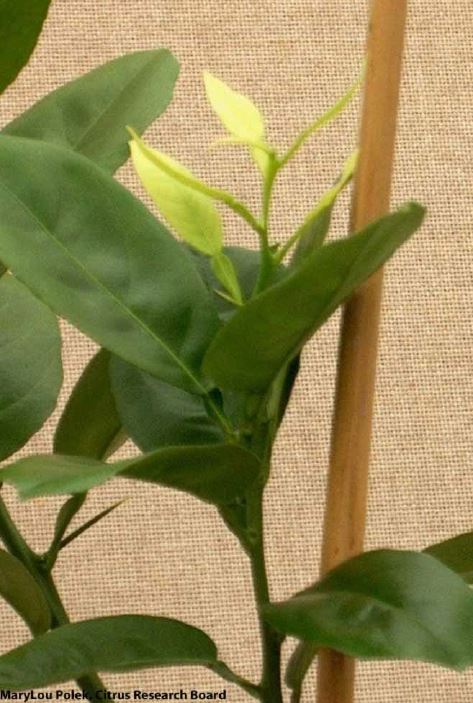 Common Name: Citrus tristeza
Scientific Name: Citrus tristeza virus (CTV)
Type of Organism: virus
---
---
References:
About The District. Central California Tristeza Eradication Agency. (n.d.).
https://www.cctea.org/about-the-district.
Barnier, J., Grafton-Cardwell, B., Polek, M. (2010). Citrus tristeza virus (CTV): then and now. Citrograph 1:16-23.
CABI/EPPO. 2010. Citrus tristeza virus. [Distribution map]. Distribution maps of plant diseases, No. April. Wallingford, UK: CABI, Map 289 (Edition 7).
Chagas, M. (n.d.). Virus Particles [Photograph].
https://www.cabi.org/isc/datasheet/16705
Dawson, W. O., Garnsey, S. M., Tatineni, S., Folimonova, S. Y., Harper, S. J., & Gowda, S. Citrus tristeza virus-host interactions. Frontiers (2013).
https://www.frontiersin.org/articles/10.3389/fmicb.2013.00088/full.
Folimonova, S. Y. (2020). Citrus tristeza virus: A large RNA virus with complex biology turned into a valuable tool for crop protection. Journals.Plos.Org.
https://journals.plos.org/plospathogens/article?id=10.1371/journal.ppat.1008416
California Code of Regulations. (n.d.).
https://govt.westlaw.com/calregs/Document/IDC5DB970325E11E19287987FEBCE67D4?viewTy pe=FullText&originationContext=documenttoc&transitionType=DocumentItem&contextData= %28sc.Default%29
Yokomi, R.K., &Oldfield, G.N., (1991). Seasonal fluctuations of alate aphid activity in California citrus groves. In International Organization of Citrus Virologists Conference Proceedings (19572010) (Vol. 11, No. 11).