CARES
CARES
The CARES Unit resides within the Emergency Preparedness and Response Section of the Animal Health Branch in the Animal Health and Food Safety Services Division of CDFA. The CARES Unit provides assistance to the California Emergency Support Function 11 Food and Agriculture. To meet animal disaster related responsibilities, CDFA leverages the CARES Unit to coordinate State agency response in support of local government and with the assistance of volunteer organizations. CARES is structured in accordance with the Standardized Emergency Management System (SEMS) and National Incident Management System (NIMS).
Our Mission
To collaborate with response agencies to build capabilities and coordination that protect the safety of animals during the four (4) phases of emergency management.
What We Do
CARES is a system that provides operational guidance to assist with all aspects of animal care in the event of a disaster or emergency with the assistance of agencies and volunteer organizations.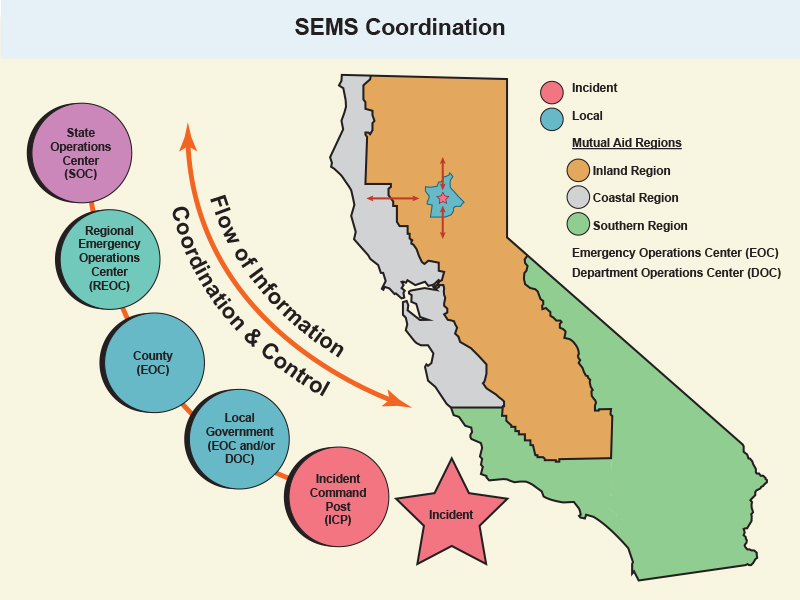 Public Information
Volunteering - Learn how to become a volunteer in your community.
Disaster Preparedness - Local preparedness and emergency operation plans, disaster preparedness information and resources.
Local Government Resources and Tools