Foot & Mouth Disease
Foot and Mouth Disease (FMD) Information
Recent Foot and Mouth Disease Events in the World
November 2022
FMD remains widespread globally and is endemic in many countries, particularly in Africa, Asia and the Middle East. As of November 2022, there are 182 member countries of the World Organisation for Animal Health (OIE). Of these, 98 countries have no official status, 68 countries are recognized as FMD-free (67 where vaccination is not practiced, 1 where vaccination is practiced), and 13 countries have zones that are FMD-free, with and without vaccination use. The status of 4 of the FMD-free zones where vaccination is not practiced in Kazakhstan have been suspended as of June 9, 2022 as has 1 of the FMD-free zones in Botswana where vaccination is not practiced as of August 18, 2022. North America and the majority of South America, Western Europe, Australia, New Zealand, and most island countries in the Pacific are currently free of the disease.
More
Disease Information
Foot and Mouth Disease (FMD) is a debilitating and highly contagious viral disease that affects all cloven-hoofed animals, domestic and wild, including cattle, pigs, and sheep. Clinical signs commonly seen in cattle are drooling, lip smacking, and lameness, caused by blisters (vesicles) on the tongue and lips, dental pad, teats and feet. Sheep and pigs have similar, but often less pronounced, clinical signs. While FMD does not pose a public health risk, it has significant economic and international trade impacts.
More
Potential Signs of a Foreign Animal Disease
Sudden, unexplained production and death loss in the herd or flock.
Severe illness affecting a high percentage of the animals in a herd, flock, or region.
Blistering around an animal's mouth, nose, teats, or hooves.
Unusual ticks or maggots.
International Travelers and Visitors
** Materials have been compiled focusing on the potential livestock disease risks involved with international travel and visitors, and tools and preventive practices producers can use to protect their herds from an FAD like foot and mouth disease: FMD Preparedness and Prevention - International Travel and Visitors Resources .
More
Prevention and What You Can Do:
Practicing good biosecurity on your farm, being alert for signs of a foreign animal disease, and taking appropriate precautions for visitors and traveling can all help prevent the introduction of FMD. To learn more about the disease, response to a foreign animal disease outbreak, and FMD vaccination:
In the event of a foreign animal disease outbreak, it is also important to consider continuity of business for producers, transporters, and food processors through response planning. Nationally, Secure Food Supply (SFS) Plans have been developed to provide guidance with these goals in mind. California is working to apply the national SFS guidance and recommendations in order to pre-certify farms for rapid permitted movement and continuity of business for premises with no evidence of infection in the event of a foreign animal disease outbreak. To learn more, visit our California Secure Food Supply page.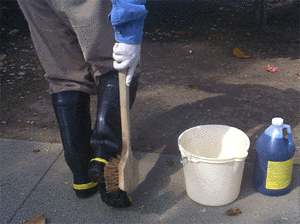 Contact Us

CDFA Animal Health and Food Safety Services,
Animal Health Branch

1220 N Street

Sacramento, California 95814

Phone:

916-900-5002

Fax: 916-900-5333

Email:

ahbfeedback@cdfa.ca.gov

Our offices are open 8:00 AM to

5:00 PM Pacific Time.