Animal Health Branch
Animal Health Branch

Animal Health Branch Mission
The Animal Health Branch is the State's organized, professional veterinary medical unit that protects livestock populations, consumers, and California's economy from catastrophic animal diseases, disasters that impact animals, and other health or agricultural problems. The Branch addresses diseases and other problems that cannot be successfully controlled on an individual animal or herd basis but require state-wide coordinated resources. Implementing programs that protect California's livestock industries and consumers, ensures the availability, affordability, and wholesomeness of food.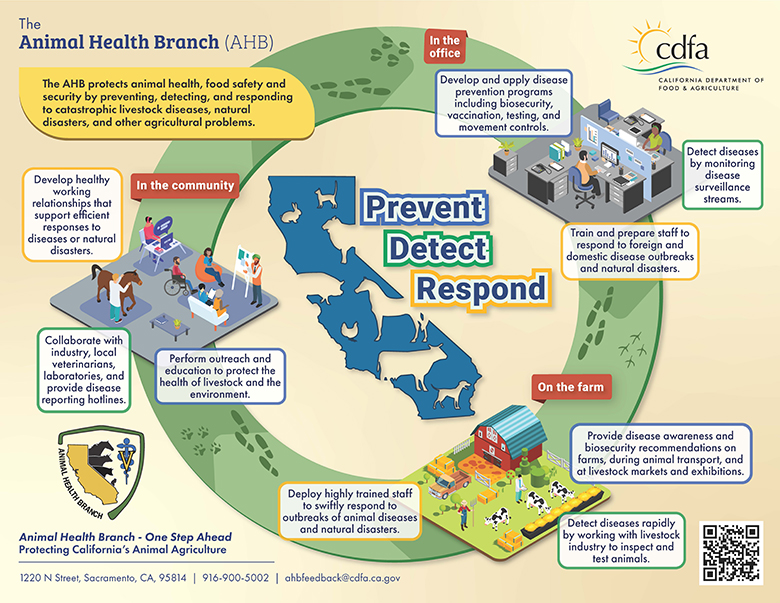 Contact Us

CDFA Animal Health and Food Safety Services,
Animal Health Branch

1220 N Street

Sacramento, California 95814

Phone:

916-900-5002

Fax: 916-900-5333

Email:

ahbfeedback@cdfa.ca.gov

Our offices are open 8:00 AM to

5:00 PM Pacific Time.