Advisory Bulletins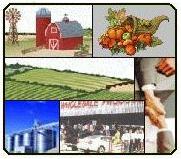 Market Enforcement Branch: Posted Advisory Bulletins
The California Department of Food and Agriculture's Market Enforcement Branch receives complaints against handlers and processors of California agricultural products who are suspected of violating provisions of the Food and Agriculture Code (FAC).
Please notice that the term "verified complaint" refers to a grievance/complaint that has been filed with the department and is currently being investigated to determine its merit. All bulletins are presented in PDF format.
Posted Advisory Bulletins:
2023
2022
2021
2020
2019
For information on archived records regarding the above topic, please contact the Market Enforcement Branch at (916) 900-5016.