Enforcement Actions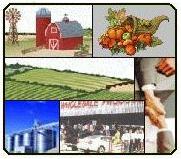 Market Enforcement Branch - Enforcement Actions

The MISSION of the Market Enforcement Branch is to objectively enforce laws enacted to ensure confidence and stability in the agricultural marketplace and to protect against unfair business practices between producers, handlers, and processors of California farm products.
The Market Enforcement Branch encourages growers and licensees to contact its offices and report handlers and processors that consistently fail to make payments or who operate without a license. Early reporting allows the Market Enforcement Branch to act promptly and helps reduce losses due to financial victimization.
The denials listed below, are of entities whose applications for license were denied for failure to complete the licensing requirements. After a denial is issued, applicants must wait 30 days before they can reapply for a license.
---
---
Archived Enforcement Actions
For information on archived records regarding the above topic, please contact the Market Enforcement Branch at (916) 900-5016.