Publications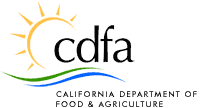 Publications & Reports
---
Framework and Indicators for Soil Health Assessment
The Supplemental Reporting Requirements to the Budget Act of 2019 required CDFA to report to the Legislature identifying the total size of its deferred maintenance backlog as of the 2018-19 fiscal year and as of September 2022. The language also required CDFA to identify the reasons for the increase in the size of the backlog and the specific steps CDFA plans to take to improve its deferred maintenance practices on an ongoing basis.
Ag Vision will guide areas of focus for CDFA and serve as a catalyst for action with farmers and ranchers, and other California agencies and partners.
---
Reports to the Legislature for Dairy Digester Research and Development Program (DDRDP/OEFI)
Updates on DDRDP and funded projects at the California Department of Food and Agriculture since 2017.
---
The California Department of Food and Agriculture (CDFA) Animal Blood Banks program defines current standards of care and practice for veterinary blood banks and works to ensure that animal blood and blood component products sold in California are efficacious and safe.
---
Our strategic plan outlines the potential to make improvements in programs and services that advance CDFA's vital role in the success of California agriculture.
---
This roadmap establishes a framework for future information technology (IT) investments within CDFA.
---
Updates on programs, projects and policies at the California Department of Food and Agriculture in 2021.
---
Updates on programs, projects and policies at the California Department of Food and Agriculture in 2019-2020.
---
Recent Efforts, Achievements, and Works in Progress at the California Department of Food and Agriculture, Fall 2014.
---
---
Under contract to CDFA's Office of Pesticide Consultation & Analysis (OPCA), fifteen UC Cooperative Extension specialists contributed to a study of alternatives to emulsifiable concentrate (EC) pesticides that produce high levels of volatile organic compound (VOC) emissions. It is hoped that the study, which focused on eight key crops, will assist the Department of Pesticide Regulation (DPR) in their effort to satisfy their mandated VOC emission-reduction goals in a manner that minimizes costs to California growers.
---
As part of CDFA's ongoing study (funded by the Office of Pesticide Consultation and Analysis) of the future prospects for utilizing biological control methods to manage arthropod pests in California production agriculture, this paper analyzes historical trends in institutional support for biological control research and implementation.
---
Two University of California entomologists survey control methods for this key pest, with special emphasis on biological control. This research was partially funded by CDFA's Office of Pesticide Consultation & Analysis.
---
The California Department of Food and Agriculture's Plant Health and Pest Prevention Services Division's (PHPPS) mission is legislatively mandated and clearly articulated within the California Food and Agricultural Code, as follows:
Mission — To protect California from the damage caused by the introduction or spread of harmful plant pests.
The California Legislature, enacting this mandate, also recognizes that pest prevention is uniquely positioned to protect California's urban and natural environments as well as its agriculture. It specifically instructs the Department to protect ornamental and native plantings as well as agricultural crops from the harm caused by exotic pest invasions.
---
Partially funded by CDFA's Pesticide Consultation office, this paper discusses staffing and research emphasis trends in eight institutions engaged in arthropod biological control in California from 1962-2006. The paper was published in the Proceedings of the Third International Symposium on Biological Control of Arthropods, Christchurch, New Zealand, February 8-13, 2009 (pp. 536-543).
---
California growers practicing augmentative biological control rely on the commercial insectary business for natural enemies. Researchers at Santa Clara University and UC Berkeley report on their analysis of this industry as part of the CDFA Office of Pesticide Consultation and Analysis biological control project. Full Text on Author's Website
---
This directory presents the most recent information and data on the performance and output of agriculture in California. As the statistics and figures demonstrate, California's farmers and ranchers are real visionaries who have succeeded in developing new and better ways to produce food and fiber of the highest quality and with the greatest care for the environment.
---
The scientists in the Plant Pest Diagnostics Branch perform active research programs. This site features the publications of the current scientific staff, historical publications out of the Branch, databases served from these programs, interactive identification tools, pest sheets, Branch Annual Reports, and the California Plant Pest and Disease Report.
---
In this report, CDFA's Office of Pesticide Consultation & Analysis and UC research scientists jointly analyze the economic and pest management implications resulting from the loss of chlorpyrifos in six major California crops.
---
To view the directory online or for information on how you can order this directory in electronic (CD-ROM) format, follow this link to Nursery Services.
---
This annual report to the California Legislature highlights the various program accomplishments and oversight activities of CDFA's Division of Measurement Standards during fiscal year 2018/19.