Bio for S. Patricia Stock
S. Patricia Stock
Academic Member (California State University)
Term Expires: January 2023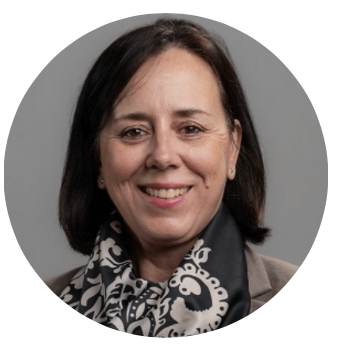 Dr. Patricia Stock earned her B.S. in Biology (emphasis in Zoology) and her Ph.D. in Natural Sciences at Universidad Nacional de La Plata, Argentina. Early in her career she served as an extension agent for the Division of Agricultural Education in the Ministry of Education and Culture of the province of Buenos Aires in Argentina. In this role, she provided knowledge on new agricultural technologies and practices to enhance the livelihoods of farmers. She worked with growers, farmers, and community leaders to enable action-oriented partnerships and collaborations to improve food production and consumption in the province of Buenos Aires. She did her postdoctoral training at the Department of Nematology at the University of California, Davis, where she also held the assistant curator position at the U.C. Davis Nematode Collection.
Dr. Stock served as faculty member at the University of Arizona for 20 years. From 2018 to August 2021, she served as the director of the School of Animal and Comparative Biomedical Sciences (ACBS) housed in the College of Agriculture and Life Sciences (CALS) at the University of Arizona. During her tenure at the University of Arizona, she successfully established a well-funded and internationally recognized research program that focuses on the study of insect pathogens and parasites and their development as alternatives for the management of agricultural pests. Through her research and teaching, she pioneered and promoted research on entomopathogens as biological model systems. She mentored and trained scientists from over 30 countries; and authored/co-authored over 120 peer-review scientific articles, 12 book chapters, and edited two books.
Dr. Stock joined California State University, Chico in August of 2021. As a Latina immigrant who has lived in California and Arizona over the past 28 years, she understands the challenges that minorities face in academia. As the dean of the College of Agriculture, her overarching goal is to create an environment that is inviting towards underrepresented minorities and socioeconomically underprivileged students, faculty, and staff.