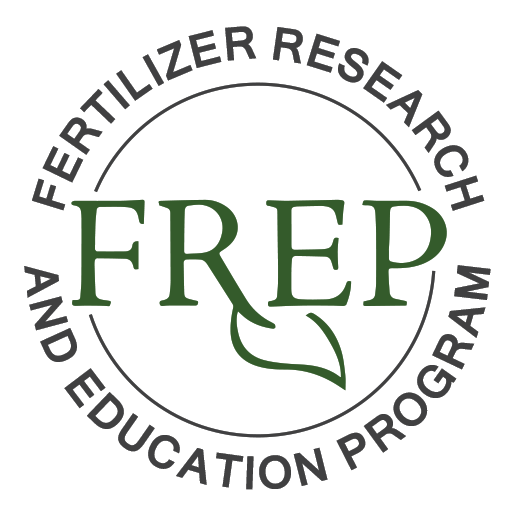 Melon Nitrogen Uptake and Partitioning
Melon Nitrogen Uptake and Partitioning
Seasonal N Uptake
N uptake in hybrid cantaloupes grown in several commercial fields in Yuma Valley, Arizona. Average yield in this study was around 23 tons/acre. Cantaloupe plants took up less than 2 lbs N/acre before the early bloom stage. Following the early bloom stage, uptake progressed steadily until maturity [7]. Honeydews have a similar N uptake pattern to cantaloupe, but likely take up less N per unit yield [5,8].
---
Nitrogen Partitioning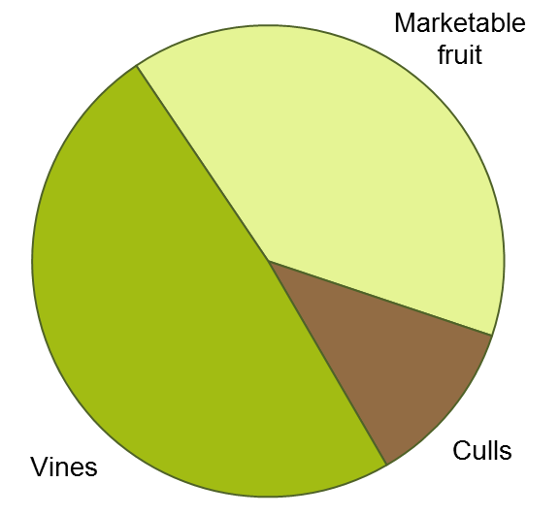 Nitrogen uptake in 'Oro Rico' hybrid cantaloupe fruits and vines. Data was taken in 2006 from three commercial fields in the San Joaquin Valley. Average marketable yield was about 19 tons/acre, or 930 boxes/acre [5].
---
Nitrogen Removed at Harvest
Cantaloupe and honeydew melon removal with harvested fruit. The overall average is weighted for the number of observations in each trial. More information can be found here [4].
Cantelope
Location
Years
Removal (lbs N/ton fresh weight)
Source
Mean
Range
Arizona
1990
3.88
2.41 - 4.91
[3]
Arizona
2003-2005
5.90
5.24 - 7.02
[7]
Spain
2010
3.08
1.97 - 4.47
[2]
Various
3.01
[6]
Weighted Average
4.87
1.97 - 7.02
Honeydew
Location
Years
Removal (lbs N/ton fresh weight)
Source
Mean
Range
Spain
2005-07
2.96
1.98 - 4.25
[1]
Various
2.82
[6]
Weighted Average
2.95
1.98 - 4.25
Links
---
References
Castellanos, M.T., Cabello, M.J., Cartagena, M.C., Tarquis, A.M., Arce, A., Ribas, F., 2012. Nitrogen uptake dynamics, yield and quality as influenced by nitrogen fertilization in 'Piel de sapo' melon. Spanish Journal of Agricultural Research 10, 756-767.
Contreras, J.I., Plaza, B.M., Lao, M.T., Segura, M.L., 2012. Growth and nutritional response of melon to water quality and nitrogen potassium fertigation levels under greenhouse Mediterranean conditions. Communications in Soil Science and Plant Analysis 43, 434-444.
Doerge, T.A., Pritchard, K.H., Pier, J.W., Fernandez, P., McCreary, T.W., 1991. Nitrogen utilization efficiency in melons using soluble and slow release fertilizers. University of Arizona Vegetable Report, 41-57.
Geisseler, D., 2016. Nitrogen concentrations in harvested plant parts -A literature overview. Report to the Kings River Watershed Coalition.
Hartz, T.K., 2006. Nutrient requirements for high-yield hybrid melon production. Report to the California Melon Research Board.
Howard, F.D., MacGillivray, J.H., Yamaguchi, M., 1962. Nutrient composition of fresh California-grown vegetables.California Agricultural Experiment Station, Bulletin No. 788, California Department of Agriculture.
Soto-Ortiz, R., 2008. Crop phenology, dry matter production, and nutrient uptake and partitioning in cantaloupe (Cucumis melo L.) and chile (Capsicum annuum L.). Dissertation.
Tyler, K.B., Lorenz, O.A., 1963. Nutrient absorption and growth of four muskmelon varieties. Journal of the American Society for Horticultural Science 84, 364-371.