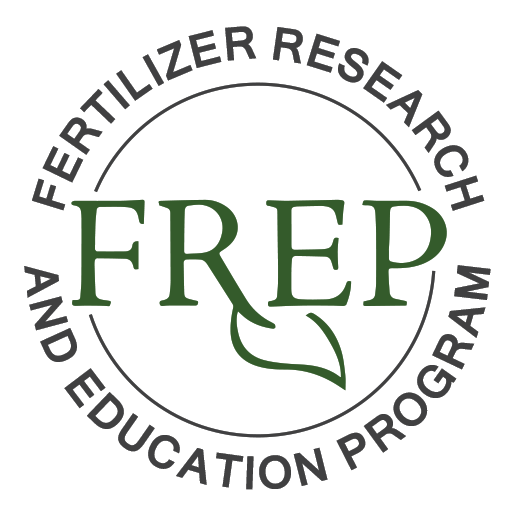 Pistachio Nitrogen Uptake and Partitioning
Pistachio Nitrogen Uptake and Partitioning
Seasonal N Uptake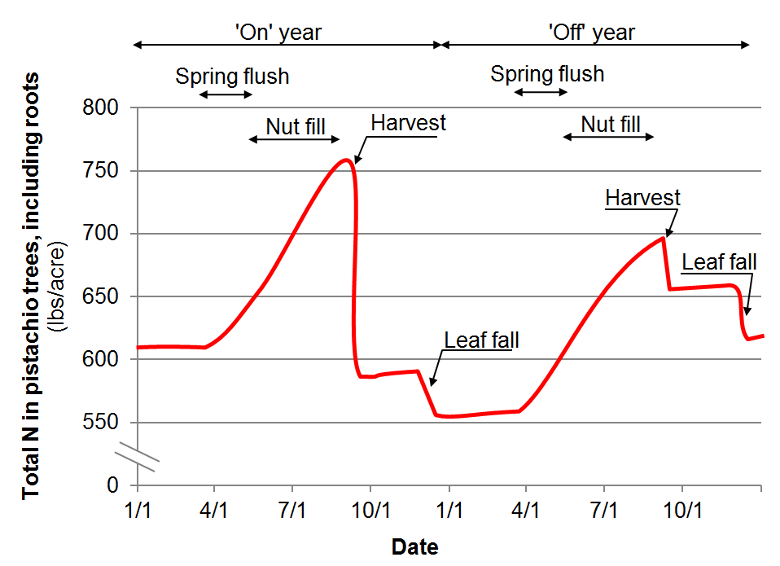 Nitrogen in pistachio trees during 'on' and 'off' years. Before leaf-out, little N was taken up and the trees relied on N remobilized from perennial tissue. In 'on' years, approximately 30% of N was taken up during spring flush (mid-March to late May) and 70% during nut fill. N uptake was negligible between harvest and leaf senescence. In 'off' years, the proportion of N taken up during spring flush was slightly higher [1,3].
---
Nitrogen Partitioning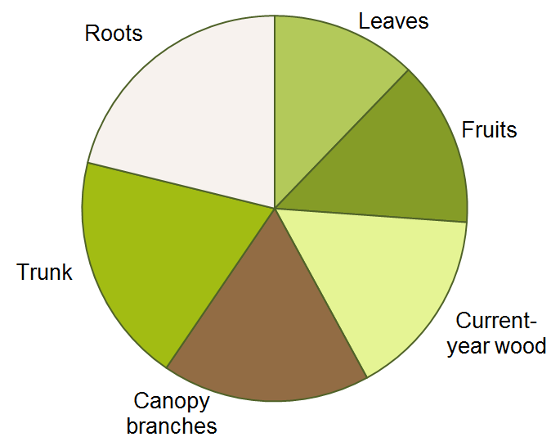 Nitrogen distribution in 20-year old 'Kerman' pistachio trees. Measurements were taken in September of an 'on' year [3].
---
Nitrogen Removed at Harvest
Nitrogen removed with harvested pistachios. The overall average is weighted for the number of observations in each trial. More information can be found here [2].
Location
Years
Removal (lbs N/ton dry yield (CPC))
Source
Mean
Range
California
2009-11
56.1
54.1 - 57.6
[4]
Weighted Average
56.1
54.1 - 57.6
The value includes all nitrogen removed in hulls, shells and kernels, blank nuts and other non-marketable yield.
Links
---
References
Brown, P.H., Weinbaum, S.A., Picchioni, G.A., 1995. Alternate bearing influences annual nutrient consumption and the total nutrient content of mature pistachio trees. Trees 9, 158-164.
Geisseler, D., 2016. Nitrogen concentrations in harvested plant parts -A literature overview. Report to the Kings River Watershed Coalition.
Rosecrance, R.C., Weinbaum, S.A., Brown, P.H., 1996. Assessment of nitrogen, phosphorus, and potassium uptake capacity and root growth in mature alternate-bearing pistachio (Pistacia vera) trees. Tree Physiology 16, 949-956.
Siddiqui, M.I., Brown, P., 2013. Pistachio early-season sampling and in-season nitrogen application maximizes productivity, minimizes loss.